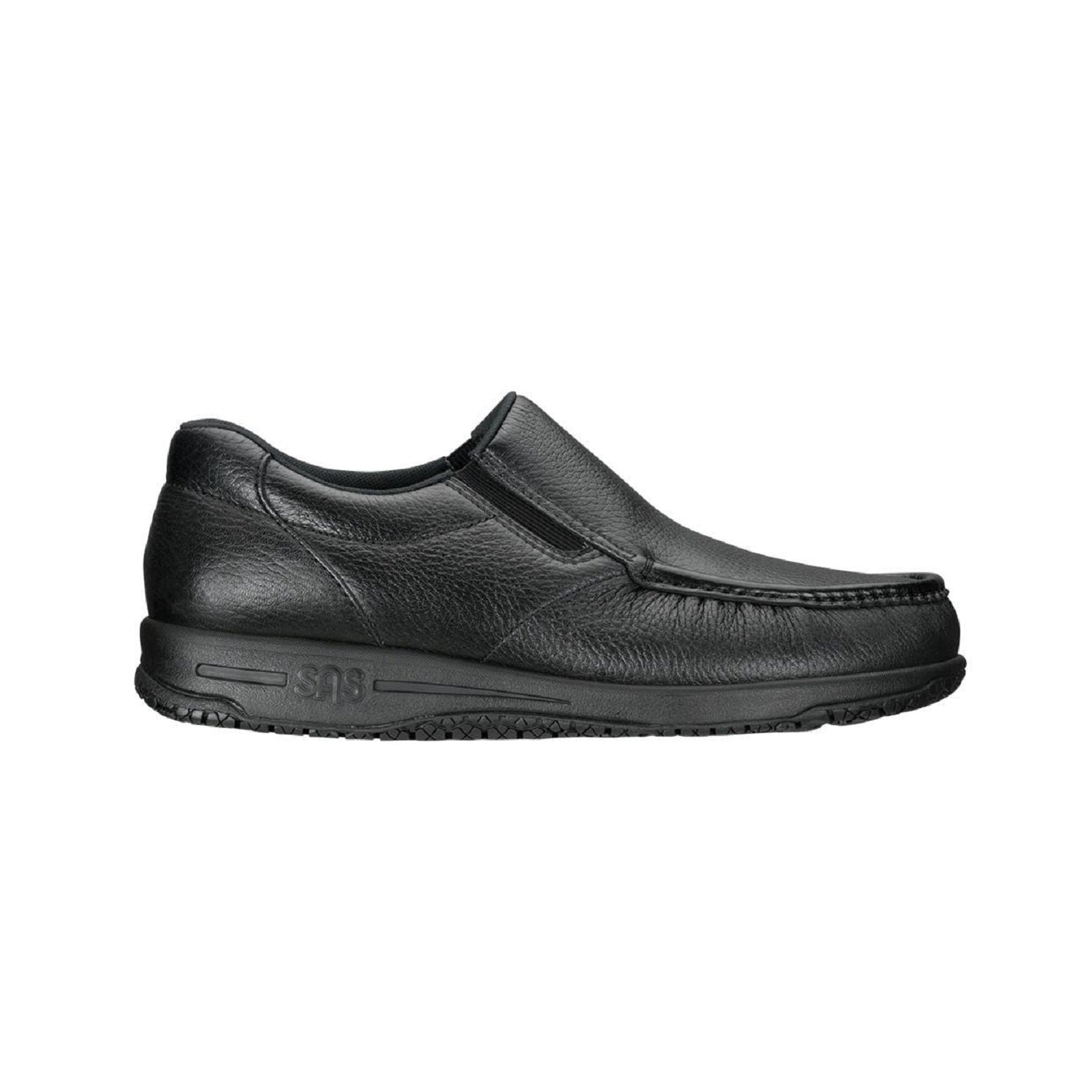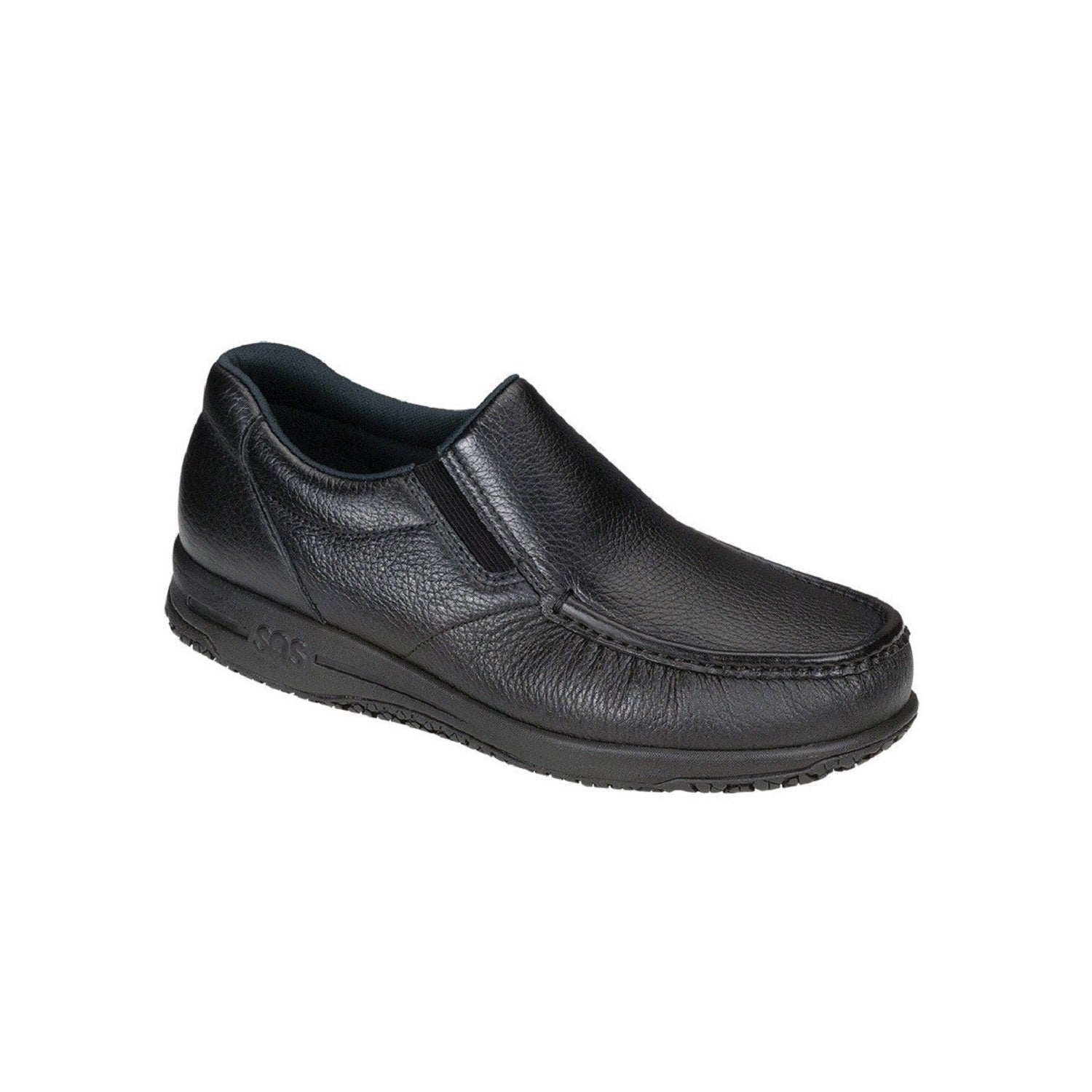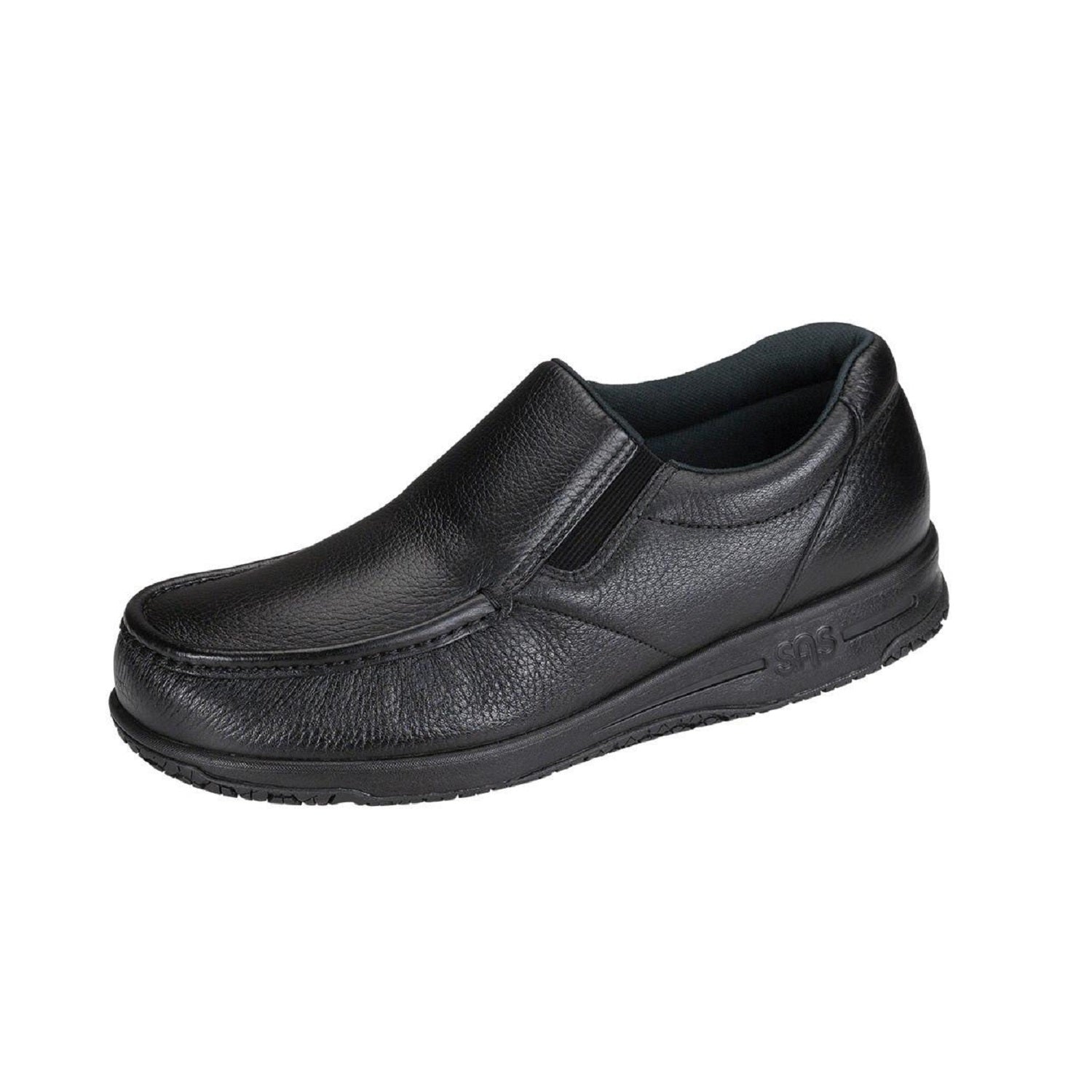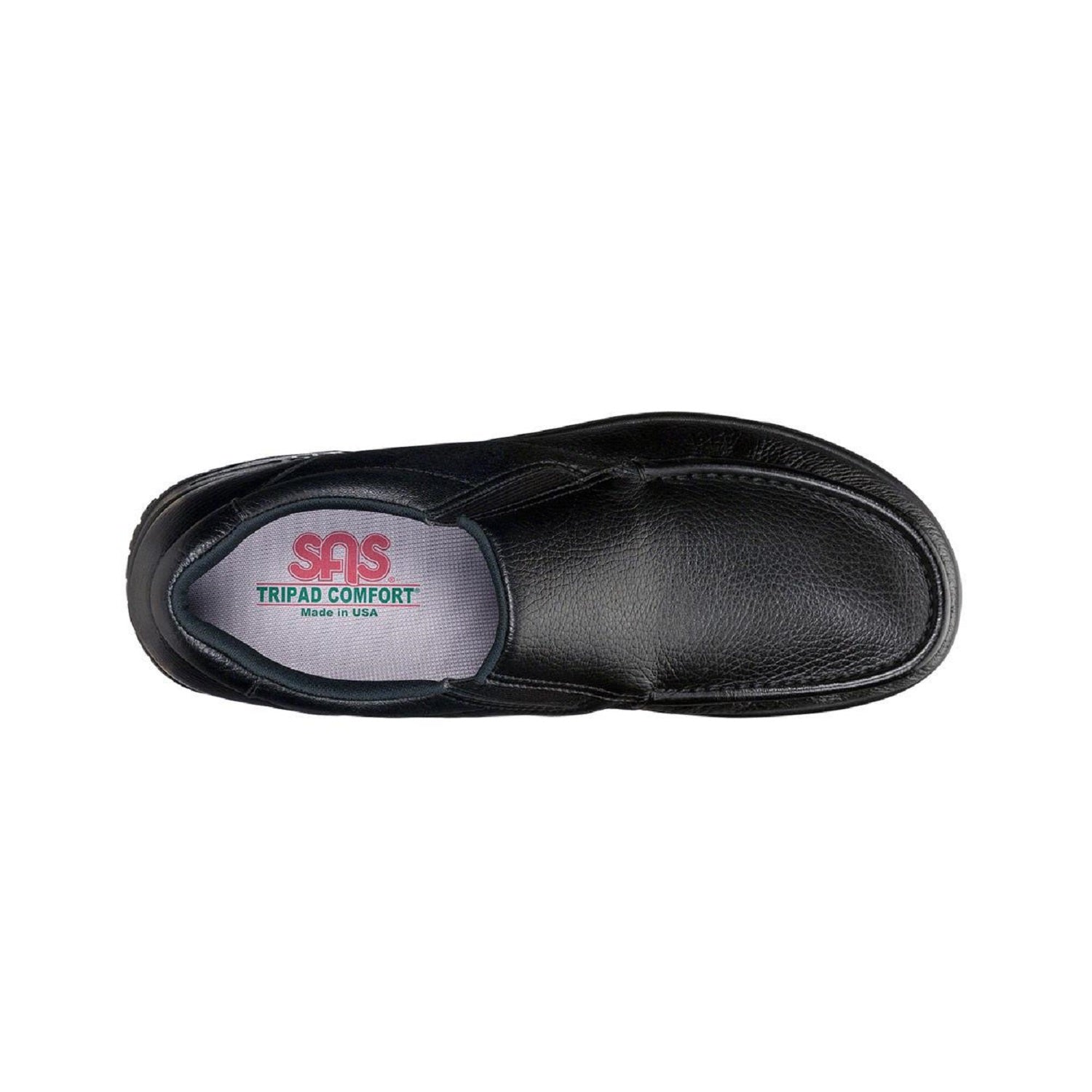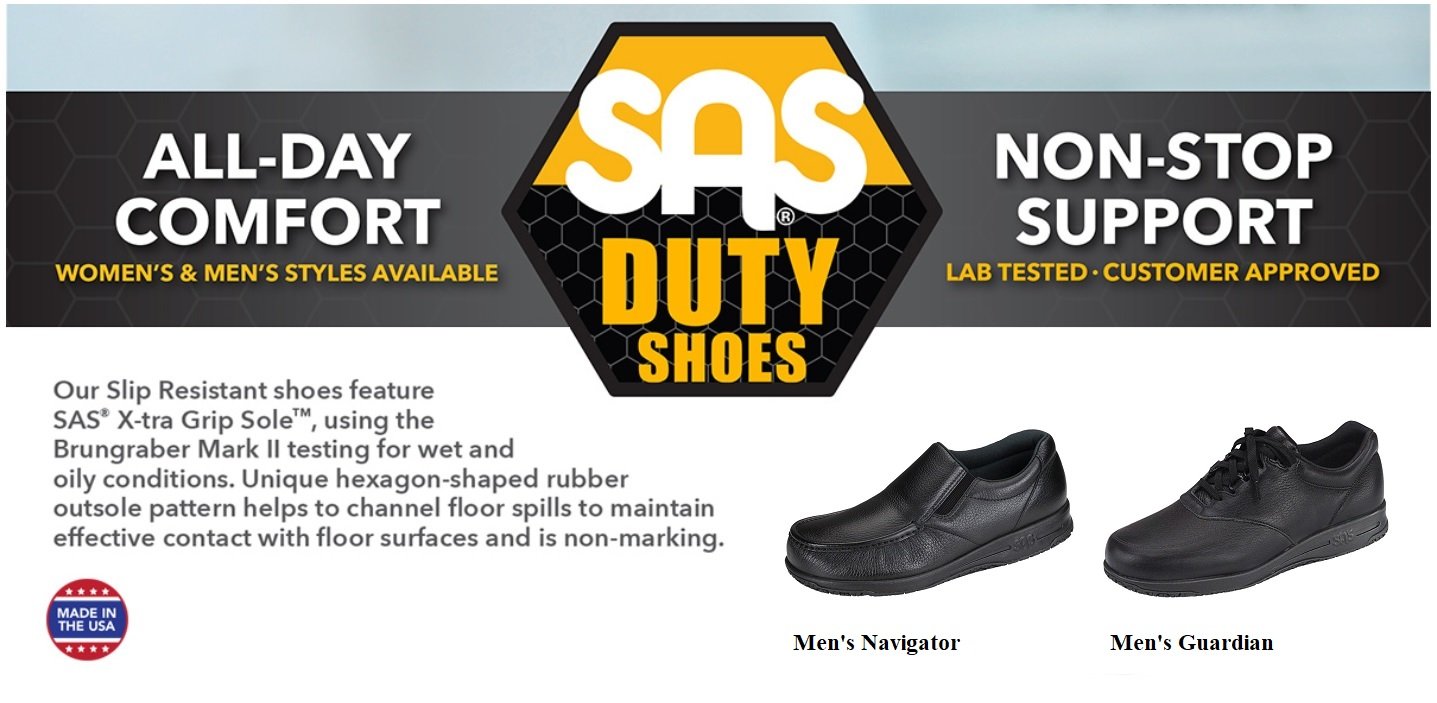 SAS Shoes
SAS Men's Navigator (Black)
Regular price
$204.95 USD
Sale price
$204.95 USD
Regular price
These incredible men's slip resistant shoes feature our SAS X-Tra Grip SoleTM and are constructed using water resistant premium leather. They are made to work as hard as you do, providing comfort and enhanced stability for those long days on your feet. The removable CoolSTEPTM footbed helps keep your feet dry all day long, while extra cushioning gives support where you need it most.

SAS X-Tra Grip Sole™: The SAS X-tra Grip Sole® has outperformed industry standards using the Brungraber Mark II testing method for wet and oily conditions. The unique hexagon shape rubber outsole pattern helps to channel floor spills to maintain effective contact with floor surfaces and is non-marking. Our polyurethane midsole is a lightweight and flexible component that provides comfort without compromising support. The slip-resistant X-tra Grip Sole is most effective when combined with proper floor maintenance at home and work.

SAS Waterguard™ Leather: SAS Waterguard™ leather is water resistant. This leather is breathable, soft and supple while being durable enough for the challenges of most work environments.

SAS Cool Step™ Foot Bed: Our Cool Step™ removable footbed is designed to keep the foot dry and comfortable all day long. The anti-friction top cover inhibits heat, providing a cooler surface underfoot. The bottom layer wicks away moisture while cushioning each step. SAS CoolStep foot beds are antibacterial and washable for a healthy foot environment.

SAS Tri-Pad® Comfort System: The green odor resistant Tri-Pad system cushions the 3 pressure points of your foot; the inside ball, outside ball, and the heel. This patented material never loses its shock-absorbing capacity.
Heel Height: 1.00" This item features a removable footbed.
Made in the USA of global materials.
Item No. 2670