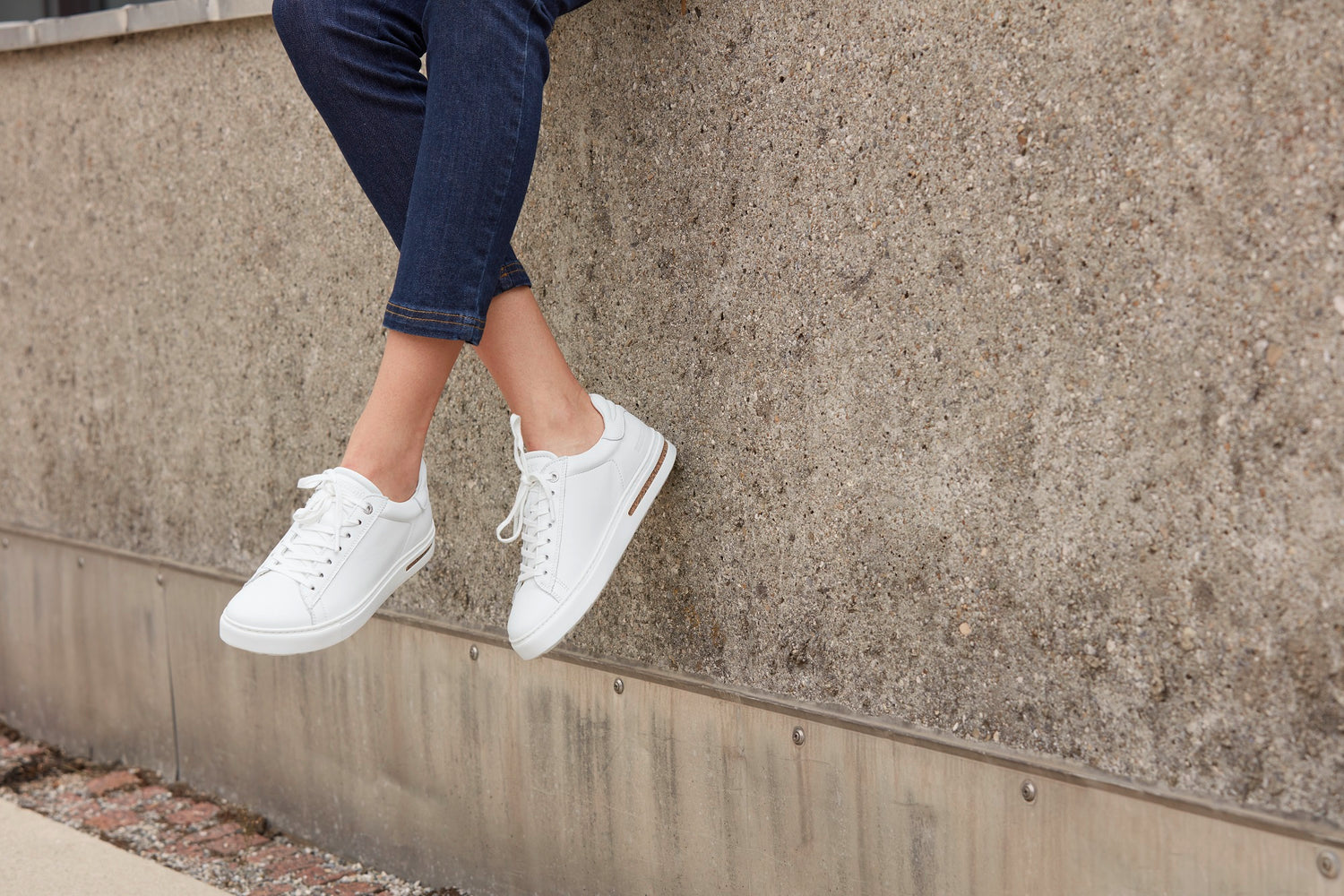 The Birkenstock Bend is shaping up to be one of the hottest shoes for Summer 2023. This trendy and stylish shoe has captured the attention of fashionistas and footwear enthusiasts alike, and for good reason. Here's a closer look at why the Birkenstock Bend is the shoe to watch this summer.
Comfortable and Supportive
Birkenstock is known for making shoes that prioritize both comfort and support, and the Bend is no exception. With a contoured cork footbed, the Bend provides excellent arch support and cushioning for your feet. The leather upper is soft and supple, and the shoe has a relaxed fit that allows your toes to move freely. This combination of features makes the Bend an ideal shoe for long days spent walking or standing.
Stylish and Versatile
One of the most compelling aspects of the Birkenstock Bend is its versatile style. The white leather upper is sleek and sophisticated, making it a great choice for both casual and dressier occasions. The shoe's minimalist design makes it easy to pair with a variety of outfits, from shorts and t-shirts to sundresses and linen pants. The Birkenstock Bend is a shoe that you can wear to work, to brunch with friends, or even to your next festival.
Sustainable and Ethical
Sustainability and ethical production are becoming increasingly important considerations for consumers, and Birkenstock is a brand that takes these issues seriously. The Birkenstock Bend is made with high-quality materials that are both durable and environmentally friendly. The cork footbed is sustainably sourced, and the leather upper is made with high-quality, vegetable-tanned leather that is free from harmful chemicals. Additionally, Birkenstock is committed to fair labor practices and has implemented measures to ensure that its workers are treated fairly and ethically.
If you haven't tried it yet, we highly recommend giving the Birkenstock Bend a shot! Its comfortable and supportive design makes it stand out amongst the many options for a classic white sneaker. This is the shoe that is both fashionable and responsible. If you're looking for a shoe that you can wear all summer long, whether you're running errands or traveling across Europe, the Birkenstock Bend is definitely worth considering.